FEMS Newsletter Listopad 2021
---
"FEMS Conference on Microbiology – Grants FEMS and the Serbian Society for Microbiology (SSM) are inviting all Early Career Scientists to apply for a grant or an award for the upcoming FEMS Conference on Microbiology, taking place from 30 June-2 July 2022 in Belgrade, Serbia!If you are not an Early Career Scientist, please forward this message to your colleagues and peers who might benefit from these opportunities!


Conference Attendance Grant
FEMS provides grants for European and non-European Early Career Scientists to support their attendance at the Conference on Microbiology 2022. Each grant provides a waiver of the registration fee and complimentary accommodation for the period of the conference.Eligibility
Applicants for a FEMS Conference Grant should:be an early career scientist and thus should either have obtained highest academic degree (Bachelor, Master or PhD) less than five years prior the application deadline, or be a PhD student* be an active microbiologistbe the first author of an accepted abstract for the FEMS Conference on Microbiology 2022 attend the FEMS Conference on Microbiology 2022 and be a registered participantApplication deadline is 28 January 2022, 23:59 CET
If you want to apply for a conference attendance grant, make sure to submit your abstract first!More information can be found here.Prof. Armen Trchounian Poster Award
The Prof. Armen Trchounian Poster Award for early career microbiologists from developing countries highlights outstanding abstracts presented by students or postdocs. This award was established in memory of Prof. Armen Trchounian who gave a great contribution in physiology and metabolism, bioenergetics of fermenting microorganisms and biotechnology.Eligibility
To qualify for consideration, the applicant must be:a member of the FEMS Member Society at the time of Belgrade 2022 a resident of a country in transition (Armenia, Belarus, Bosnia and Herzegovina, Georgia, Kazakhstan, North Macedonia, Serbia, Republic of Moldova, Russian Federation, Ukraine) a microbiologist active in research and current Ph.D. student, or recipient of Ph.D. within the last five years* abstract should be in one of the Topics Food Microbiology, Environmental Microbiology and Biotechnology, Industrial Microbiology, Advance Microbiology Techniques, Microbiomes and Microbiota and Miscellaneous a presenting author on an accepted abstract to Belgrade 2022Application deadline is 28 Januar3y 2022, 23:59 CETIf you want to apply for this award, make sure to submit your abstract first!More information can be found here.
We are looking forward to a great experience for all involved and are happy to answer any questions you may have at belgrade2022@fems-microbiology.org.*periods of maternity/paternity leave, special leave or illness do not count toward this definition Submit your abstract and apply for a grant
Microbes and DiseasesThe Open Access journal FEMS Microbes covers all aspects of microbiology and the microbial world around us. Our journal invites submissions of high quality basic and applied research within diverse areas of microbiology. "Microbes and Diseases" is one of the sections in FEMS Microbes. It covers a broad range of epidemiological, biological, cellular and molecular aspects of host-microbe interactions, zoonosis, emerging pathogens and host responses. Here is a selection of papers from this section: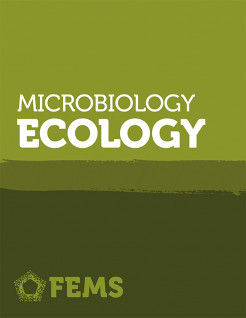 Webinar on Approaches, Methods and Challenges in Microbiome ResearchThe continued development of DNA sequencing technologies is providing exciting new capabilities to characterize complex microbial communities in various habitats. This webinar explores some of the new developments and challenges in microbiome research methods and takes a critical look at what we can learn about the inhabitants of diverse microbiomes and their possible functions.
Key topics include the concerns with reproducibility and controls in microbiome research, the improvements in Oxford Nanopore long-read sequencing technology, and the role of the microbial rare biosphere.Date: Wednesday 8th December 2021
Time: 10 am EDT / 3 pm GMT / 16:00 CET / 23:00 CST
Chair: Max Häggblom – Editor-in-Chief of FEMS Microbiology Ecology
Speaker 1:Bastian V H Hornung – Laboratoire AFMB, Architecture et Fonction des Macromolécules Biologiques, CNRS – Aix-Marseille Univ (France).Author of: Issues and current standards of controls in microbiome research
Speaker 2:Lee J. Kerkhof – Department of Marine and Coastal Sciences, Rutgers University, New Brunswick NJ (USA).Author of: Is Oxford Nanopore sequencing ready for analyzing complex microbiomes?Speakers 3 and 4:Francisco Pascoal and Catarina Magalhães – CIIMAR Interdisciplinary Centre of Marine and Environmental Research of the University of Porto (Portugal).Authors of: The microbial rare biosphere: current concepts, methods and ecological principles
The FEMS Opportunities Board shares with you microbiology events, jobs, funding and much more. Here are our top picKs of the month:1. PhD in Microbial Ecology: USA
2. Bioinformatics Postdoc in Microbial Ecology: France
3. 9th International Conference of MIKROBIOKOSMOSIf you want to promote your opportunity click the button bellow, it's that easy!
Post your Opportunity
NEW: FEMS Industry Placement Grant: get ready to acquire experience in industry Have you wanted to experience microbiology in industry situation, but never had the chance? Now you can with the support of FEMS! As Early Career Scientist, you can apply similar to a Research & Training Grant, but with an industry of your choice as your host. Also non-laboratory work can be considered, as long as relevant for microbiology (ie communications, patenting, quality control, advocacy, etc). Get in touch with the industry of your choice and start creating a working plan. Application deadline is February 1st 2022.More information about this grant scheme
Research and Training Grants (1 January)Research and Training Grants are meant to assist early career scientists in pursuing research and training at a European host institution in another country than their own country of residence.
Support is limited to a maximum of € 600.Find out moreMeeting Organizer Grants (1 December)As an increasing number of conferences, society meetings and congresses are moving into online events, FEMS has opened the Meeting Organizer Grants (MOG) to support both virtual and in-person meetings. Members of any FEMS Member Society that are preparing to organize (or co-organize) an online microbiology event to be held between 1 June 2022 and 31 May 2023 are eligible to apply. The maximum amount of a Meeting Organizer Grant is € 15,000.Find out more
"My PhD program encourages the students to do international research stays and the FEMS Research and Training Grant was the perfect way to support the visit. The grant allowed me to work in a subject that I had never done before, (…) this international mention will be an advantage in my curriculum." —
Marta Carolina Afonso Lages, FEMS Research and Training Grantee
Member Societies and Other News
In the run up to its 75th anniversary in 2022, the Microbiology Society's journal Microbiology is pleased to announce the final in a series of collections in 2021.